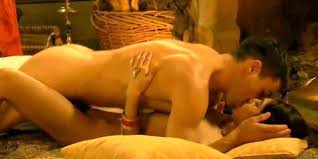 I am 19yr old single guy studying in some college in Mumbai, and love to live to the fullest. The incident I am telling you today are a real one and happened just few days back. Sorry this is my story if any mistake please forgives me ok…. Ye story mere or mere sister ki hai ki kaise
maine apni sister ko choda. Mere ghar me mere mummy papa ke alava mai aur meri 21 saal ki bahan sheena hai,wo bahut hi khubsurat hai, bil kul katrina jaisi aur uska figer bhi bahut achchaa hai, uska figure 37-24-36 ka hai. Muze uske boobs bahut pasand hai.woh 10th me padh rathi

thi. Tab muze sex ki achchi khasi jankari ho gayi thi aur lag bhag roj hi mera land tight ho jata tha aur mera man muth marne ko karta tha. Mai school ki ladkio ko imagine kar ke haphte me 2-3 bar muth mar leta tha par ab mera man kar raha tha ki mai kisi ladki ke sath kuch karu,. Aise hi
kuch din nikal gaye fir maine dekha ki sheena bhi ab badi ho rahi gai aur jawani uske badan pe saf dikh rahi thi. Uske stan us samay 37 ki size ke the par bahut round aur rasile the ek dam sexy lagte the. collage dress me jab woh gharme hoti thi to man karta tha ki abhi usko baho me leke
uske boobs ka sara ras pi jau.. Woh gazab dikhti thi. Kabhi kabhi wo low cut ke top pahanti thi jisase uske 37 size k boobs dikhai dete the. Mai aksar use jhadu lagate time dekhta tha aur pagal ho jata tha. Ek din sham ko jab mai apne kamre me padhai kar rah tha tab wo collage se
aayi aur thodi der bad mere kamre me jhadu lagne lagi. Usne low cut ka salwar kamiz pahna hua tha, uske gale se gol gol chuchiya saf dikh rahi thi. Mai uske boobs ka maza le raha tha aur idhar paint me mera land khada ho gaya tha. Achanak usne muze apne doodhu ko ghurte hue
dekh liya aur apni kamiz thik karke dusri aur jhadu lagane lagi. Thodi der bad woh jhadu lagate lagate fir se mere pas aayi.. Is bar to woh itni nazdik thi ki uske boobs saaf saaf dikhai de rahe the. Mera lund ek dam tight ho gaya aur mai apni jibh apne hotho par ferne laga. Usne firse
muze aapne boobs ki aur ghute hue dekha aur gusse se meri aur dekhne lagi., mai ghabra gaya. Usne jaldi jaldi jhadu lagaya aur chal.
Aur mai raat me use apne khayalo me chodata tha. Ek din wo bathroom
me nahane gayi. Mainey bathroom ke darwaze me ek hole kar diya. Aur mai bathroom me dekhane laga usne pahle to apne mouthe me sobun lagaya uske baad apna shirt utari wo kali bra me dikha rahi thi haye kya boobs yani chuchiya thi uski mai usko dekhar pagal sa ho gaya. Phir
usne apni paint utari wo ek kali panti pehne hui thi. Phir usne nahana shur kiya. Thodi der baad usne apni panti aur bra bhi utaar di mai out of control ho gaya aur wahi per muth marne laga. Wo apne bur aur chuchiyo me sabun laga rahi thi.phir mai usi din se make ki talash me
tha ki mai kaise apni didi ko codu. Ek din mummy papa ko kisi kaam se gaon jana pada per hamare exams ke karan hum nahi ja sake hum log ek kiraye ke kamre me rehte hai jisme ek hi bed aata hai jisme main aur papa bed per aur meri behan aur mummy neeche sote hai jab mummy
papa gaon chale gaye to raat ko didi mujhse kehne lagi ki mujhe neeche akele sone me dar lagta hai to maine didi se kaha ki koi baat nahi tum mere saath uper bed per so jao raat ko lagbhag 11:30 per jab meri aankh khuli to maine dekha ki didi ka suit thora uper ho gaya tha aur
uski naabhi dikh rahi thi main apna haath didi ke mumme per rakh kar sehlane laga phir me4ne didi ke suit ko thoda uper kia aur uski navel per kiss karne laga who so rahi thi phir meri himmat badhi aur didi ke suit me haath daalkar uske mumme sehlane laga tabhi didi thodi hili to main
sone ka natak karne laga didi ne apne kapde theek kiye aur so gayi. Agle din main subha School chala gaya sham ko jab main wapas aya to didi khana bana rahi thi dinner karne ke baad jab hum sone lage to didi kehne lagi ki mere sir me dard ho raha hai jara sir dab a do to main didi
ka sir dabane laga per meri nazar to didi ke mummo per thi main dheere dheere didi ka sir sehalane laga .aisa karte karte wo shayad so gayi lekin mane ausa karna jaari rakha kyoki mujhe to mazza aa raha tha maine us din uske gale me kaan me gaall me sabhi jagah apne haath ko
lagaya mera lund aisa karte hue ek dum khada ho gaya tha meri saanse tez chal rahi thi maine dekha didi ki bhi neend toot rahi thi to maine ab haath pherna band kar diya lekin wo ek dum bol padi kya hua rahul plz karo na accha lag raha hain main touch karta raha maine dheera se
apna ek pair uski jhaango par rakh diya aur uske haath pherta raha wo salwar kamiz pahen ke soee thi maine uske gal me apne haath ko phera uski aank khuli thi aur wo mere ko dekh rahi thi lekin kuch nahin boli aur karwat badal kar ulti ho ke let gayi uski kameez uske hips tak uthi hui thi
aur salwar kuch transparent hone ke karan uski panty saag nazar aa rahi thi maine uski hips par haath rakha to aisa laga ki wo behosh hiiiii hone wali hoon wo bol padi bahhhhhyiiiiia kyaaa karrrr rahe ho plz sone do na kal collage……bhi jannaa hain maine kaha: tu so ja na main to
tere ko sula hi raha hoon .
Didi : aise neend kaha aaayegi kya kar rahe ho
Main bola: kuch nahin tu sone ki koshish kar abhi neend aa jayegi
didi : theek hain.
Aur usne aakhe band kar li lekin wo so nahin rahi thi maine uski poori peeth par apne haath phera usne bra pahni thi uski bra ka hook mere haatho takraya uski aankh khuli aur boli sone nahin de rahe ho maine kaha accha so ja ab nahin karunga aur usne phir aanke band kar li
maine uske hips par haath phera aur uski kameez ko aur upar kar diya aab uski salwar ke theek upar uski light blue panty ka upar ka hissaa saaf nazar aa raha the wo scene bahut hi excited tha maine pahli baar apni bahut ki panty ko dekha thaaaaaaaaahhhhhhhhh. Maine uski panty
ke ilastic ko hath me liya wo bahut tight tha mere aisa karte hi usne aakhe phir khol li aur halke se muskura di aur bolo manonge maine kaha main kuch nahin kar raha hoon wo panty bahar aa rahi hain salwar se use main wo didi boli wo kya bolo na (wo muskura rahi the ek chalak
hassiii thi uske chehre par) accha andar kar do use aur plz ab sone do maine ek dum uski panty ko haath se pakad kar andar kiya par wo andar nahin ho rahi the kyoki uski salwar ka naaada bahut tight band tha wo samaj gayi aur seedhi let gayi aur boli ek min. Usne lete lete hi apni
kameez upar ki aur apni salwar ka nada khol kar dheela kar diya maine didi ki panty hath dala aur uski choot sehlane laga uski sanse bahut tez chal rahi thi, me ne kaha dekho didi ab tum aur me jawan ho gaye hain aur mujhe tum bahut achi lagti i love you ye sunte hi didi ne kaha main
bhi tumse bahut pyaar karti hoon main to bus ek baar aap ke muh se sunna chahti thi aur didi mujhe kiss karne lagi.main ne us k sath frnch kiss ki aur usk boobs aaram aaram se dubane laga aur me kabhi uski chicks kabhi lips kabhi neck par kisses karta ja raha tha youn hi 30 min
guzar gaye aur me ne uska suit utara hmmmm kya boobs the tight me ne us k nipples apne mouth me liye aur choosne laga me bohat duba raha tha us k nipple apne lips se aur wo bhi garam ho rahi thi 10 min aise karte karte main ne usko bed pe lataya aur uska salwaar ka nada
khol diya aur uski panty utar di kya phudi thiiiiii dosto white colour ki phudi k lips red aur us pe halke halke baal main ne apne mouth uski phudi pe lagaya aur chatne laga wo mera sir pakar kar phudi me duba rahi thi aur ahhhhhhh ohhhhhhhhhh rahul meeeeee mar gaiiiiiiiiiiiiiiiiii
ahhhhhhhhhhhhhh aur suck karo karo karo aur uski phudi se p[ani nikalne laga to wo zor se ahhhhh pata nahi kya ho raha hai bhai kya karoo me ne sab ignore kar diya aur uska sab pani chat liya aur utha apne t-shirt utari trouser utara aur apne lun us k hath me de diya usne
kaha bhai ye to bohat bara hai ander nahi jaye ga me ne kaha didi fikar mat kar phir maine apna lund didi ki phuiddi per lagaya aur sehlane laga mera lund touch karte hi didichoot ne pani chod diya maine didihuddi per hulka sa jor lagqaya to didi chillane lagi lun ander nahi ja raha tha me ne
kaha thori dard hogi likin phir theek ho gaye gi usne kaha ok lekin bhai aaram se me ne zor se ander dala to lun aadha ander chahla gaya koi cheez torte hue aur uski aankoo me aanuu aa gaye woo ahhhhhhhhhh me mar jao gi rahul nikalo bohat dard ho rahi hai ahhhhhhh
ohhhhhhhhhhhh mamaaaaaaaaa me ne us k lips pe apne lips lagye aur uske honto ko choosne laga aur aise hi dale rakha radha ki choot se khoon nikal raha tha didi tu mere liye thoda bardash kar le to radha kehne lagi bhai aapke liye to main kuch bhi kar sakti hoon phir main eek
jordar jhatka mara aur mera lund didi ki choot me poora ghus gaya didi sihar uthi aur ahhhhhhh ohhhhhhhhhh bhai meeeeee mar gaiiiiiiiiiiiiiiiiii ahhhhhhhhhhhhhh kehne lagi maine kaha b us didi todi der aur phir main 5 min tak di keuper aise hi pada raha aur uske dhoot choosta raha
5 min baad main dheere dheere jhatke marne laga kya maza tha me kab se ue manzae soch raha tha aur wooo ahhhhhh hmmmmmmmm maza aara hai kar rahi thi is beech di5 baar chad c huki thi youn hi jhatke merne k baad me discharge ho gaya aur hum lait gaye. Phir hum uthe
washroom gaye nahaye to usne kaha bhai dard hui hai lekin maza bhi aaya hai ab hum roz rat ko kiya karain ge mujhe aur kya chahiye tha main ne kaha ok jo tumhari marzi ab me ghar me side pe la ja k kabhi usk sath french kiss kabhi boobs suck karta hoon kabhi bund par laga
kar maze leta hoon aur raat ko sote waqt uski bund marta hoon 1 din bund 1 din phudi.