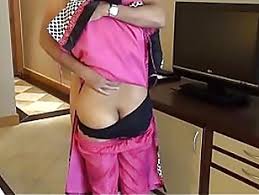 Hi ! I'm Anil here. Thanks for reading my latest hot stories. This time going to narrate a story of fucking my mother. We both have our birthday on the same day. She is too sexy and always a wears a saree with low cut blouse and like to be noticed.

Now, coming to story. My mom Sabin, wakes up on her and mine birthday and kisses me and wishing me a happy birthday. Then she went to bathroom for taking her shower. I wake up and Saw 6 " inch long & 5" inch width cock standing. I go to my mom room and mein moth marna chahata tha, then I find Mom purse is lying there on be which see carries to her office. I took My cock and start jerking off and when I am cumming I unload all my cum in her purse which make all her things including money and makeup items full of cum.
After a little while my mom came out of bathroom and I go to took bath. When I came back I saw she was wearing a royal saree and getting ready for her office. She looks damn sexy in this saree her hear is tied up in joda she is having lipstick on her lips and looked so sexy. I moved behind her ask where is she going and open her hair, she what are you doing I am getting late for my office. I start pressing her big boobs from her behind and start entering into her blouse. I make her turn and pull the pallu of saree down and start sucking the nipples through her white blouse and I suck her nipples till her nipple stands and after that I torn her blouse in piece and also broke his bra's hook and start sucking her nipples, naval and lips, I get hold of her saree pallu and pull it till it was off from her body. I also tear the thread of her patticoat and throw it over.
Now bend on my knees and I held her hand and guided it to my raging hot rod. She held on to it and started to rub on back and forth. The feeling was out of this world. I did not want to get wasted before fucking her. She smelled so nice and fresh, I kissed her down her body, her navel and then her clit. Her juices were flowing and I tasted it. I must say it was like sweet nectar, with a smell that you can't get away from. I licked her clit with the tip of my tongue, and she started to lift her gand in a rhythm to meet my tongue and lips. I drove my tongue in and out as far inside as possible and held on to her pulsating buttocks. She came!!!!…her body tensed up ,she cried out loud and held on to my head and bucked around until her juices were all over my face. She finally subsided and release hold of my head. I still had a raging hot cock and I moved up to suck her breasts and same time put in the large head on her waiting hole…wet and ready. My cork went in with a bit of a push, but the tunnel was well lubricated. I started piston in and out of her sweet hole and she responded to lift her bum to meet me on the thrusts. I could not hold out for too long. I started to come as soon as my cork started hitting the hard button deep in her tunnel. I did not want to come out so I ejaculated deep inside, spraying her bud. She came again and her tunnel was full of our juices. I stayed in there for some time, while still sucking her nipples and kissing her neck. She finally moved form under me to withdraw and gave me a very sweet smile. I kissed her in return and caressed her hair. She then asked me if she will get pregnant. I assured her that she will not, no matter for me if I become the father of my own child through my mother. We stayed in the bed for 2 hours talking. I asked her if she enjoyed her fuck with me or not She said it is mind blowing.
While talking I also asked her if she ever sucked a cork before, she said your father always want me to do so but I refused. I told her it feels very nice for both and will teach her to enjoy next time. I made her to hold my cork in her hand and rub, which she did while I caressed her hair and sucked her nipples again. I made her move on top of me and while I inserted my cock into her again. She started moving her cunt on my shaft slowly while I sucked and pulled on her nipples. She increased her speed as she came and collapsed on me panting. My shaft was glistening with her come and I asked her to hold on to it. I gently guided her head towards my cock. She knew what I was intending and slowly she brought her lips and mouth on my cock head. I told her it was feeling real good and she moved her tongue around the cock head. I got hold of her waist and pulled her cunt on my face and started sucking on her clit. As soon as I did this she took my shaft right inside her mouth and sucking hard. I exploded in her mouth, and she rubbed hard her cunt on my face. After she sucked me dry, I continued to suck her and made her come again. (very little juices left). We took the shower together. After that my mom is going to call her office for leave.
I came behind her start pressing her boobs again she is talking to her friend in office and conversion is going to me long. I asked mom where are bananas she said it is in the fridge and rush to fridge and brought two bananas from there and peel the outer skin of banana.
Now I again come behind my mother start touching the banana on her face, boobs, on pussy from over the beautiful saree. She was talking to her friend without reacting to my acts. Then
Seat down pull myself against her saree and start kissing her pussy and butt and things her cum is start flowing on her thighs. I open her black panty. I spread her legs little for my easy access to her pussy. I took one banana and start pressing it in her pussy and she feels coldness of banana and jumped little bit and or meri mom kee chekh nikal jati hai or who phone per kahte hai ki uska . per fisal gaya tha,I manage to enter one full banana into her pussy only little bit in outside and also do the same with her gand and push full banana in her gand also.
After I came out of her saree and start kissing on her boobs and opened her blouse and bra from behind. Now she is moaning a little bit and her voice on phone in getting heavier. I also open her saree and petticoat. And Start fingering her cut, where I put the banana. Now I sat near her choot and start eating banana she is pressing hard to mine head while holding the phone with her head and should. I almost eat both banana and she is now heavily and looking most sexier women.
After that she put the phone down and start playing sexy games with me. I mean kissing and holding my cock in her hand.
After sometime, I took her to the bed made me lay on my back. I then placed himself between my thighs, took hold of his now very erect throbbing dick and slowly inserting into my vagina. But now she was in ecstacy and thouroughly enjoying every moment of it. I then inserted all his dick into my,mother's, cunt, stopped there and then kissed my lips. I really thought I was his bride I then slowly whispered to her "Now I am a motherfucker !
She smiled at him as he started thrusting my cock in and out of my pussy. As She looked at me she could not believe this was the same kid that came out of my vagina. Now he is ramming it as if it is his own. I could feel my dick moving as my cunt muscle expanded and contracted for his every movement. It was as if her cunt is milking his son's dick in return for his breastfeeding.
The same cunt muscles that pushed out his body are now working out to accomodate my erect cock.. Her cunt though is also enjoying itself as it came again oozingout lots of juices. Then came the grunt of mine as she climaxed and I felt a load of warm cum hitting my balls. I gasped as my own mom cum spread over my balls. And I collapsed on her huffing and puffing as my dig in her twitched for every load it pour into.
We were soaked it sweat but we could not move as we were very tired. I laid on her until we got some energy to move. By then my dick wilted and withdrew from my mother's now very wet cunt. I then lifted from her and rolled on to my side. I then gotup and switched on the light. I twitched my eyes of this sudden light but as I opened again I could see I holding her wet cunt and collecting all the juices.
She then came close to me then started licking the juices off his hand. She then said "I promised myself I will lick my mother's cunt juices off my dick on this day!"
"And I did it!" she added.
As much as she was shocked to hear those words I have confess I felt a little kinky too. Her own son fucked her birthday once before and now also and decided to lick my juices from my dick!
I switched off the light and in a moment or so she felt her son parting her legs to wipe her mother off.
After a nice cleanoff section, we both dozed off to sleep in each others arms, NAKED! And wake around after noon.
After these two session of fucking my mother is looking like a rati (goddess of sex). I asked her whether she wants to see movie in the threater. She agreed and I asked her of your black silky saree with matching blouse of silk and also petticoat made of silk. I love see her in this dress & also know that it is not easy to handle silk saree on mom body because her skin is also like skin and saree always from her shoulder and maine baar mom ko is saree my dekha to always moth mare.
She got ready for movie in my favorite dress with sandals and nice purse in which I unloaded my cum. After sometime we reached at cinema hall and brought a two box tickets of some old film which is playing from 4weeks on this threater that I why there is not rush on cinema. I and she entered the box and asked for money from my mother as she open her purse & put her hand into purse she feels all things in the purse is fully wet. She say what happen to my purse I told her I unload my cum in her purse and smiled and you love this purse also. I said I love both purse and owner of purse and do the same thing with both. Then she took her hand out of purse and smell the cum of mine. The movie which I visited with her is almost like XXX film. As the film going to start there one couple of husband and wife came in that box. The wife of that person is also around 30 years and wearing brown chiffon saree and looks sexy also.
After the film is start, I also start my game. I put my hand on my mother thighs and aur maine apna hath ush par firana shuru kar diya. I am feeling my good due to silk saree and stop my hand due to other couple but continue with this and took my cock out and put my mother hand on it and ask her to rub. She is doing but slowly. The wife of other person is looking towards us and smile little bit. Then I came done on floor and start lifting mother saree up to her waist and start sucking her pussy and also pressing boobs over the blouse I try to open her blouse but she says it not safe here. I am putting my jeev deep inside her choot and start sucking her piss whole and she
It taking more sexiest and making the sexiest sound and husband & wife sitting next to us is also watching us.
After sometime she said "bas ab anil ab bad karo mujhse ab sahan nahi hoo raha"
I left her pulled her panties and the making her lie on the seat. Without even asking she lifted my T-Shirt and opened the hook of my shorts, unzipped them and pulled them down.Wife of other person saw my cock and surprised look on her face. She was staring at my cock which was hard and about 6'' long. "
My mother start touching it and maturbate on my cock. After some time I ask my mom to sit on my lap and she stood from her seat and collect her saree upto her waist and sit in my lap. My cock is touching her choot which is wet due to cum. She closed her eyes and making sounds. My cock was almost touching inside of her opened cunt lips. I pushed. Could feel her wetness. My mom opened her eyes and looked into mine and I gave another push. The tip of my cock entered into her choot. I gave another push and could feel some thing splitting away and she gave a cry AAAAAAAHH. Without bothering and while now kissing her I pushed harder and was almost half way inside her. She is jumping in my lap and making my lund coming in and out of her choot. She was showing to be more comfortable now and I pushed her from down side and simultaneously she is pushing from upwards. She is making sound like Ahh…Ahhh. Fuck me my son fuck me harder and harder make my cum . It went on for more than 20 minutes before I came, spraying my come deep into her choot.
I realised that she was shivering. Kept holding her close with my cock still inside. When she getup from my lap her cum make my pant wet with mixture of her and mine cum. After that we both went to the toilet for fresh ourself and when my mom is washing her face on wash basin I again get rocked by watching her gand. And stand next to pulled her saree upto her waist and surprised to see that see is not wearing any panty under petticoat.
Now I want to take my mother ass and ass I am was going to have! My mom had gone silent and motionless all of a sudden, and I worried that maybe he'd knocked her too hard on the washbasin. But glancing up into her face, I noticed that her eyes were open and fluttering with fear. She had just resigned herself to her fate, I decided, and was going to lie there and take it like a good mother. With that thought, I tore at her panty wet and hot as they were from the mom's hysterical pissing. I didn't care about the moisture or the smell (which, actually, wasn't all that bad…damn, she even pissed pretty!)—all I wanted was to get in there and take what he'd worked so hard for! I tugged the clinging petticoat down past her knees, taking the soaked panties with them. I had to pause to rip off her sandals before I could get them the rest of the way off. Now she lay there in a heap, naked from the waist down, and her head turned weakly and submissively to one side as she awaited for his son next move.
"Sweet cherry on the vine, but that was a pretty pussy!" If he'd had time, and she weren't soaked in pee, I would have plunged right in with his tongue! It deserved attention, but Eddy needed to keep his focus. "Ass!," I reminded myself, "All deliveries in rear! Get her over!" I grabbed her ankles and twisted them fiercely, forcing her to roll sideways and then onto her belly, presenting her gand to my view. "Oh yes, oh yes…thy kingdom cum!"
He needed her up higher so that I could enter at will, so I grabbed her bound arms and a handful of hair and heaved her bodily up onto the washbasin so that, on one side, her head and breasts dangled under the adjoining washbasin, but her legs and tight wet ass hung provocatively over the other side, just at cock level if he got down on his knees. It was nice that she was being so passive and cooperative, I thought, but I wanted a little life in his spice before I started banging it! Figuring that they were now safely away from any casual hearing (and not caring at this point anyway) I decided to give her a little wake-up. He raised his bare palm up over his head and then brought it down with a powerful "Smack!" right on her quivering tail. "Mmmmm!" That woke her up with a start, but as she arched her back in pain and surprise, the back of her head banged against the bottom of the washbasin that she was currently suspended beneath. "Think!" That cut her yell short as quickly as the blow had evoked it, and she flopped back down over the wash basin. "Nice," I thought, "you nearly knock her out trying to wake her up!" But she wasn't getting off that easily. I cupped one hand behind her neck to hold her down and delivered a few more carefully placed blows to her bottom, which successfully brought her to and got her to whimpering and moaning the way I wanted to hear.
Now for the grand finale! It was all his…the ass he'd always dreamed about. I knelt behind her and tore open my own jeans, fumbling for his engorged cock, which he flopped out onto her bare white bottom with a "plap!". "Oh fuck!" She was so warm and supple that I immediately started humping himself against her bottom, my cock just sliding harmlessly up and down her exposed butt-crack, but experiencing a hot friction that drove him nearly insane. I was unstoppable now—a runaway saand, a charging gainda aiming at her gand & at her small gulab ke jaise ched. I am going to tear her up!
I pulled back, looked down at her soft little bottom, pried open her gand with my fingers, and gazed at her helpless little hole. She started to sob and shake hysterically as she realized my intentions, but was not possible to stop me.. She just lay there waiting for the inevitable. I let loose a long wet string of saliva from my lips, which landed on my mother's gand's entrance and then slithered on down her crack. That was all the lubrication she was getting. I slid my dick up and down between her gand and gave my cock just a little of the slimy lube. Then I aimed for exact hole of gand..
I first thrust didn't quite make it through the gate, because mom ki gand boht tight hai "Ouch! Fucking cunt, open that hole! You're not keeping me outta there now!" This time, I pried her tiny gand darwaza with my thumbs, just enough to position my cock head just inside the aim of flesh that protected her rectum from the invasion. Then I pushed, slowly at first, but with enough force to squeeze his rock-hard member a good two inches into her sphincter. Now it would be smooth sailing! "Nnngh!…Nnngh!" she begged through her sweaty gag, but it was too late for me to even consider stopping. Pre-cum had already started leaking from my cock, lubing her little hole for the final assault. With one vicious thrust, I slammed my six inches into her, pushing until my balls hit the back of her gand.
"Oh my fucking mom!," I exclaimed as I felt the warm pleasure of my cock surrounded by her full depth. And put all my cum into my mother gand and after filing my mother gand with my cum, I withdraw my lund from her gand and maine aapne jeev say chaat chaat ker appne ma ki gand fresh ker di.
After this session of gand fucking, we both get fresh, I wore my dress and mother also wore her clothes. And we leave the threater after the film ended.
And came to bus stand for go back to our house. And we took a bus to our house bus bheed se bhari thi. There was hardly any space to stand, I & mom some how managed to get in, I was standing near to a my mom. Suddenly the bus driver applied brakes and meiny mom per jagira. Lund was in an arousal mood, so she felt my Lund on her gand (buttocks). takrane ke baad meine jaana ke kya cheez thi vo, mom ke gand aise thi jaise kisene 2 basketball ek saath rakh di hoon. Mom ne mangal sutar aur sindoor laga rakha tha. Mein mauke ka fayda utathe hue mom ke kareeb khada ho kar unki gadrai gaand pe apna lund lagaane laga, thodi der baad jab mom ne kuch nahi kaha to meri himmat aur bhad gaye aur meine mom tared (gaand ke maang) mein lund ko ragadne laga, mery mom jo sex bomb thi who bhi shayad maza le rahi thi, mere sharer mein ajeeb se gudgudi ho rahi thi aur mera lund meri pant phaar ke bahaar ane ke koshish kar raha tha because mein aapne mom ke saath bus me yeh sab kar raha tha. Agar us vakht mom or mein kahin alone hote to mein vahin mom ke gaand mein lund dal deta.
Then our stop came and we went to the gate to get down, suddenly we felt something very soft yrt hard is touching my back, as I looked back I saw that sexy lady standing at my back and gave me a pleasant smile. As I got down near my college, she had her house near my college only, so she also got down.
I took my mother to house and She called me inside her bedroom. She had a different glare in her eyes, mom ne apna pallu utaar kar ek taraf rakh diya and now she just looking like her was clearly better than even Pamella Anderson), mera lund phir khada ho gaya and was clearly visible, she said meri pheeth mein aur thighs mein strain hei isliye mein jhuk nahin sakti because you have already fucked in hall twice. I looking at the situation said, mom I am very good at massage if you say I can give you a good massage, mom instantly agreed, and asked me to come to her bedroom, she laid on the bed on her stomach and gave me iodex, I sat near her and I was very sexually aroused by seeing mom's bulging cuts and curves of her body again, I sat on her legs and started messageing her, aur beech mein mein apna haath mom paao rooti ke tareh phooli hui gaand par haath lanee laga, she also said haan aur neeche, ye sun kar mera land khambe ki tareh khada ho gaya aur uske peereon par chune laga. I said my hands are bit paining so get me a 2inch thick candle and sarsoon ka teel (oil) and said candle se ache maalish hoti hei she asked how I said jaise roti banate hua beelan ko roll karte hein veise.
Mom got up and bring a candle and oil, I applied oil on her back and sat on her hips and my lund was touching her gaand and she felt it. and said ye rod si kya hei mein boola mom aap itne sundar ho ke mera jee machal raha hei, aur maine mom ke saree unke pet tak utha di aur mom ne mera lund pakad liya aur booli mein apne aap ko bahut akeela pati hun jab tere papa business tour of hote hai. Phir mom ne kaha ke meri jaangh mein aur maalish karo mujhe tumhara jaangh sehlana bahut achha lag raha hei, meine uski panty to faad deya aur sehlana shiru kiya aur dheere dheere mein uske goori paav-roti ke tarah fooli bina baal ke chikne choot ko dekh kar kaha mom aapki yahaan bhi sujan hei (choot par). Mom ne mera lund pakad liya, mein boola mom laao mein apki yooni ki bhi maalish kar deta hoon, aur mein uske choot ko sehlane laga jo ki gili ho rakhi thi , unke choot ekdam goori thi , meine mom ke clitoris ko ragarne laga tho vo seheer gaye aur aaauchh…es…Aah karne lagi, meine apne ek ungli mom ke choot mein dali to vo gaye nahin mom chilla pari mere bette jara sambhaal ke pyar se, isse mujhe aur tharak chaadh gaye kyonki mom choot ekdam kawarein jaise kasi thi, meine apne ungli par thook lagaya aur 2 ungli mom ke choot mein dhere dhere dalne laga aur andar-bahar karne laga isse mummy karaane lagi aah… unnnn…hai…aaou.maa…. unki avaaz sun kar mein bhi aur josh mein aa gaya aur meine maumbati li uspe teel lagaya aur mom ke choot mein daalne laga, kuch moota-moota mehsus kar mom ne aankh kholi tho vo chilla kar boli ye kya kar rahe ho, meine kaha mom baas thoda sa dard seheen karlo bahut mazaa ayega aur ye keh kar meine vo 2inch moti aur 8inch lambi maumbati mummy ke paao-roti ke jaise phooli choot mein dalne laga, meine ek joor ka jhatka mara aur aadhi candle mom ke choot mein chali gaye aur vo joor se cheenkhi aahahaahaahhhh…ouch..uff.. kuch tho rehem karo, meri choot aaj four times phele me mar shuke ho, hei- mein paagal ho jaaongi, tho meine ye sab sunn kar aur joor se maumbatti ko bahar nikala aur dhaka maara, es baar puri maumbatti aunder chali gaye aur vo joor se chillai..maa dar chood, choot choodh, gaandu sale..meri phaare ga kya, ye sab sunn ke mein aapne aape se bahar ho gaya aur phir aur joor-joor se candle choot mein aunder bahar karne laga.
Thabhi maa phir aur joor jooor se karahne lagi ..uffufff..fuck…ufffmaa…ouch..uunehnn…aaaaah
aur jor se mere bette and aur who mere lund ko undi mein se dabane lagi aur mom in choot se paani risane laga mere kapde bhi gile ho gaye aur maa choot mein se paani nikalna bandh hi nahi ho raha tha, phir meine vo maumbatti unki gaand me dalne laga ye dekh vo gidgidane lagi aur haath jod kar boli mein mar jaaongi. Mein boola maa aaj se pehle tere tarah kisene maalish nahi ke thi ,
After all that I and my mother took a bath and my mother went to market for buying a gift for me and I stay at home at give a call to person who prepares bed for suhagraat in the wedding and I tell them to decorate my mom room with flowers like her suhagrat.
They decorate the whole room and bed with flower and gone. I closed that door as a surprise. I am mother returns from market after 3 hours and then I went to market for bring gift for her and also for bringing cake and some dishes for dinner.
When I came back around 1 hour or so. She open the door and she looks like a angel. She was wearing a silver color saree with low cut blouse and in full makeup with polished nail and red lipstick on her lips. My cock start getting erection in my pant which is clearly visible through my pant.
I came inside, and she locked the door from inside and said now we both celebrate the birthday and now this door will open in the morning.
She went to kitchen for making arrangements. I arranged cake on the table and light a candles on cake. And called my mother for cutting cake. She cake and going to blow the candles but I stop her and mom, here I want you going to blow candles in new style. I ask why you stand on the cake, she obey me and I lifted her saree and cut her panty with knife and said happy birthday and ask to her piss on the cake and blow the candles with your piss. She said I like you idea my son and she start pissing on the cake and all candles blown and piss also rested on cake.
Then she asked to take my cock out of my paints and she hold my cock and cut the cake with my cock and my cock is now full of cake. She took my cock in her mouth clean my cock. Then I asked her to seat on cake and I start eating the with my tough and also sucking pussy while eating cake. In this process cum for 3 times. I also cleaned her pussy with my tough. We enjoying the cake.
I ask mom special to drink today. She today me are going to drink the piss on each other like cold drink. I went to kitchen and bring to glasses. In one glass, she sit and piss in it and in one glass I held my cock and piss in it. And start drinking the piss of each other. Piss was too hot and tasty.
After drinking the piss of each other. I ask mother about my gift. She shown me my birthday gift. I brings XXX CD for me to watch, packets of condoms to use while fucking and clothes for me.
Then She also asked me about her gift. I start showing her gift. First, I presented her a nice wedding saree and ask her to wear in night while I will fuck her. High heel sandal, perfume and foreign sex album for her.
She that means today we are going to have fun. Then, why you have locked the door of my bedroom and I said, mom there is surprise for you in that room. But I will show you after having the dinner.
After dinner, she went to bathroom for bath and when she came out of bathroom she is wearing the same saree which I presented to her.
I took her to her bedroom and she looks surprised when she sees that her room is full of flowers and her bed is also decorated like her first wedding night. I asked my mother, should we become a husband and wife for today night. She accepts my proposal. I make her naked and I also completed naked before and I also jumped into the bed decorated with flowers.
"Hey what are you doing? Do it slowly to your mom?" she said
"Oh mom , shut up and enjoy. What you need is a good fuck. That is why I accept you my wife. I start fingering & sucking her. I retorted and held her breasts and squeezed them. She tried to resist but after sometime started responding to my kisses. This encouraged me and I started sucking her nipples one by one.
"Oh Anil, I am so happy! Please kiss my lips" I tried to kiss her lips but she said "Fool, kiss my lower lips", saying so she spread her legs. I turned attention to her pussy and started devouring it. I have never thought that a pussy was so tasty. She held my cock and started playing with it.
"Oh my new husband, I can't wait . Fuck me Fuck your mom/ wife. " She guided my cock to her pussy.
I pushed and found her pussy was very tight. When my full 5 inches were inside her she asked me to pump. I started pumping. I increased my pace and mom started moaning "Ahhhhh, ooooohhhh, you motherfucker! Fuck me harder. Aahhhhh, ooohhhhh. You are as good as your father. " After 5 minutes I realized that I was about to cum and said, " Mom I am cumming. Can I cum inside you?" "Oh sure , I want to feel your warm cum", she said.
I held her buttocks and pumped with all my strength. I soon came. I have never discharged so much during masturbation. Mom asked me to withdraw my cock and put it in her mouth. I did so and she sucked the whole length of it. I got hard again. I also start playing with her.
She was screaming in joy and I was pumping her right in her cunt with every time I pumped my Thick dick she scremed in pleasure, making her big boobs moving up and down, we were aware that no one is in house and we donot have any restriction of Moans and Groans easily.
I was ramming my dick for almost 5 minutes and squeezing her Big Breasts at the same time, there was no point of cumming for me and that made my Mother cum two times I can now see my dick going inside and coming outside of Very Big choot with big lipps of Labia soaked in sweet juices seeing that made me get down and ate her cunt for another 5 minutes giving her another orgasm, I swallowed each and every drop of her cum juice and rubbed some of it on my Dick which was now wet and shining and then I inserted it in her mouth which she took eagerly and started stroking with her hands and expert mouth, in less then two minutes I came in her mouth and she swallowed most of my juice and some flowed from her mouth to cheeks. She was looking fucking slut which can do anything to get fucked and I was happy to fuck her so bad that she sometimes begged to get my rod in her cunt. On her birthday I fucked her almost 5-6 times and made her pussy lipps more big by my constant fucking and sucking made them swollan and red. I borrowed a office ruler for measureing the length of cunt lipps from my room and when I measure it was God three Inches big. God Three inches big of two lipps and in between them my Thick Penis made me horny like any thing. ON that night, I wanted to fuck her so badly as I knew that fucking her will not be difficult as we may not get enough time in privacy.
We both took bath together and dried each other with towels. We were without clothes as they were useless for us at that time, I pushed her back and teased her big pussy lipps with head of my penis, she was aroused as she was moaning louder and then in a moment she came, I lowered my head and started to drink her dripping pussy lipps my toungue was playing in between her long lipps and suddenly I got a wild idea I inserted my three fingures and then four and after that my whole palm by this time she was screaming in joy she was saying "Yes I like it, aur ander apna haath dalo" I inserted my hand further and she became so horny that she was shivering with joy I pressed my right hand further and her face become dark red then I started pumping her cunt with my hand and she screamed every second of it. in less than a minute I felt hot juice flowing on my palm and my hand, she orgasmed when I took my hand out from her cunt, it was fully lubed with her juices and licked it clean.
Around 05:30 in the morning we sleep in each other arms and wake around 03:00 PM in the afternoon. And here ends our birthday.
Thank you all very much for reading my story. I really appreciate your feedback. For more sexy stories online subscribe to our website. You can also submit your stories on our archives of sexy stories online.